COLTELLERIA SILVANO COLLINI
FAMILY, ART, PASSION
We are a Piedmontese artisan cutlery that produces professional kitchen knives, table knives and other cutting tools designed to satisfy chefs and restaurateurs, but also enthusiasts and collectors.
With passion and skills our family follows all the phases leading to the birth of our products, creating high quality blades that stand out for their cutting precision and edge hold.
At Coltelleria Silvano Collini, we also give great importance to the visual impact of our creations, taking care of the design and combination of materials in a maniacal way.
Our goal is to create unique products, ready to become protagonists of kitchens, restaurants and houses of those who choose them.
Each of our handmade knives is the expression of more than 90 years of history, almost a century of experience, but above all passion. The one we want to convey to you with our creations.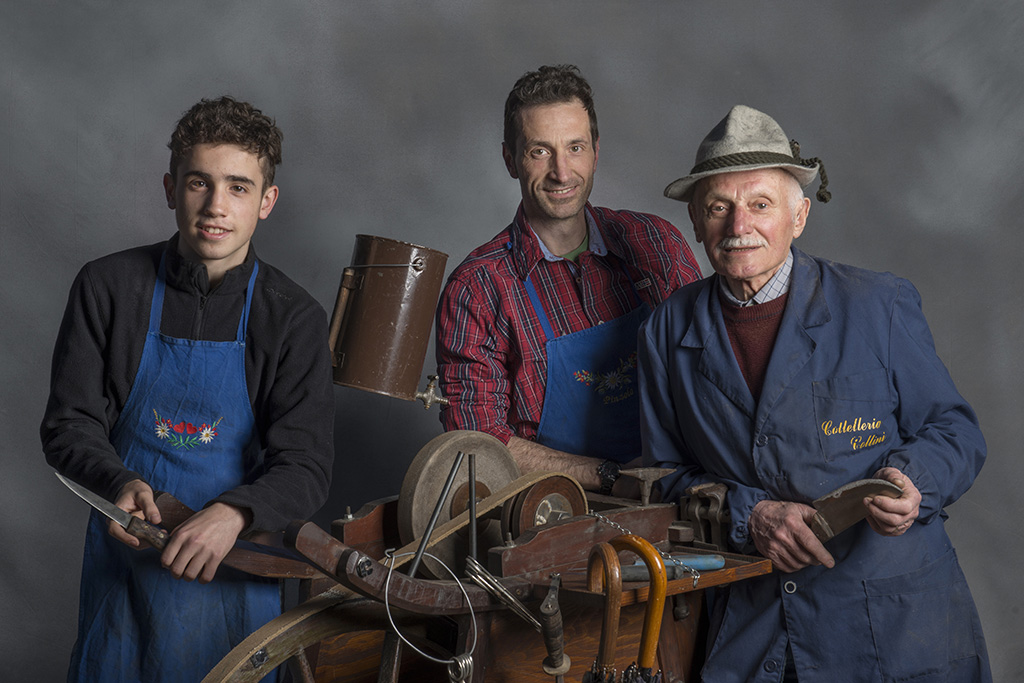 STORY OF A DREAM
Our story begins in Trentino in the earliest years of the 20th century from the passion of a family of grinders from Val Rendena and the revolutionary dream of producing their own handmade knives.
The idea took shape when in 1929 our family moved to Bra, a Piedmontese town between Langhe and Roero, to open the first knives workshop, immediately establishing itself as an important local reality.
At the end of the 1980s the real turning point came with Silvano's entry into the company: his talent for the production of handmade knives was clear from the start. Silvano and his wife Giovanna are innovators, their mentality goes against the trend; it is thanks to their courage that the cutlery grows and focuses on the production of handmade kitchen and collectible knives.
The dream of its founders has finally become true.
The cutlery now reaches the third generation with Alessia and Nicolò, a clear confirmation of the innovative nature of the Collini's family.
Thanks to their energy and enthusiasm the Coltelleria is already projected towards new challenges such as the expansion on foreign markets and the recent launch of the lines of handmade table knives.
More than 90 years have passed since that distant 1929; it has been a fantastic journey and the realization of a great dream, do you want to be part of it too?